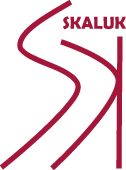 skaluk
We, the Swiss soprano Fabienne M. Skarpetowski and the German pianist Johanna Kulke (www.johannakulke.com) perform together as the duo SKALUK. Our aim is to perform a wide repertoire of music ranging from the classical German song repertoire, opera, opertetta and musical to pop music. This musical variety enables us to create our own programs as well as to perform at weddings, family celebrations etc.
programs
Boy wanted
A young woman seeking for Mr. Right with music from George & Ira Gershwin as well as Charlie Chaplin. In this music it's all about love and all the feelings that come with it. It's not just a concert but a little story.
Liebes(h)aus
A song recital with the wellknown song cycle «Frauenliebe und Leben» from Robert Schumann, some perky songs from Hugo Wolfs Italian Songbook and some touching songs from Clara Schumann.
booking
Do you want to book SKALUK for your personal event? May it be your wedding, a house concert, birthday party, corporate event or a burial. We will be pleased to advise you about the choice of repertoire according to your personal wishes. We look forward to hearing from you.
Email JS-geschuetzt | mobile +41 (0)79 725 99 11
Do you wish to be informed about our upcoming concerts? Follow us on Instagram. We also would be happy to send you our newsletter. Just send us an email with the subject «Newsletter». Thank you!